For employees, the benefits of getting a new car through a novated lease scheme are plentiful and well documented. After all, who wouldn't want to have a voice providing input as far as the company car they drive?
However, it's not just employees who like novated leases. Your boss should too. So if they haven't embraced the scheme already, it might be up to you to convince them about the benefits. That's right, it's time to test your pitch and sell the concept to your boss.
So on that note, why should employers adopt novated leases? What's in it for them as opposed to buying a fleet of cars for employees to use? Let's take a look at the main reasons.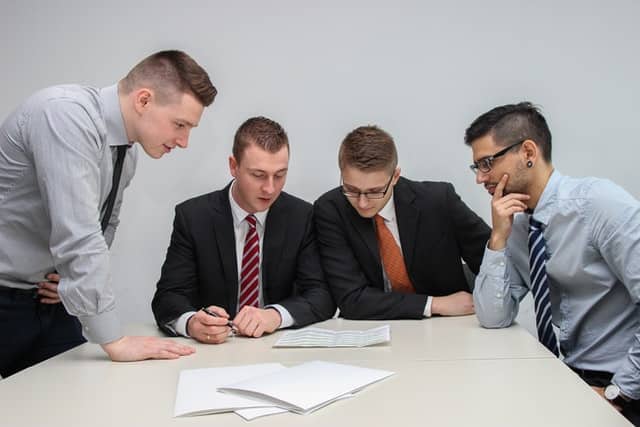 Four Reasons for an Employer to Like Novated Leases
If an employee is headhunted for a job elsewhere, your boss isn't left with an asset that it no longer requires. Instead, the employee takes the car with them and all the responsibility for managing the loan and repaying it. This means that your boss doesn't get left with the hassle of paying for a car while hunting for and training a new staff member in place of the one who left the company.
Your employer doesn't have to run around checking up on logbooks, car maintenance and other elements related to the upkeep of the car. All these matters are the responsibility of the employee, which takes the strain of the company's resources. So for smaller companies, this is particularly beneficial.
Once the car is all paid off, it's up to the employee as to what happens next. The employee may choose to keep the car if they love it. Alternatively, they may sell it and set up a new novated lease and pick a car to suit their needs, which could well have changed since the first novated lease was established.
Setting up a novated lease is a great way for an employer to give its best workers a few perks that won't necessarily hit the company's bottom line. This is a good way for a business to reward loyal workers who've been with a company for a long time. At the same time, it is also a manner with which a company can incentivise employees to stay with the business. That is, promote loyalty, because if an employee leaves, they'll be be required to pay the lease with their after-tax money rather than their pre-tax pay packet.
The Fincar team is here to help you with all your financing needs. Contact us today to help arrange your next car or equipment loan.