Now that the year is well and truly under way, it might be time to review your transport options for the year ahead. Already, amid the pandemic, a number of individuals have opted to shy away from public transport and return to the humble car. But that also means gridlock on the roads. This isn't your only option, and we ask the question, why not consider a motorbike through a loan instead?
Is a motorbike appropriate for me?
Most people think about motorbikes as being more for fun than for transport. However, in these days of high petrol prices, as well as excess traffic on the roads, a motorbike might be ideal as your primary means of transport or at least in place of a secondary car.
Of course, before you apply for a motorbike loan, you need to consider your circumstances.
First of all, does a motorbike fit your circumstances? Let's be honest, it isn't going to work for a family or those who need something with storage to transport goods. However, if you just need a set of wheels to take you to work, a motorbike could well do the trick. Not to mention, you have the bonus leisure aspect if you like the idea of hitting the road for the weekend.
As well as the fun factor, motorbikes have a lot to offer. They're usually far more economical to run, which can make it easier to manage loan repayments as your cash flow will be more restrained. On top of this, they're generally better for the environment and a lot easier to navigate inner-city conditions and avoid being stuck in congestion on the roads.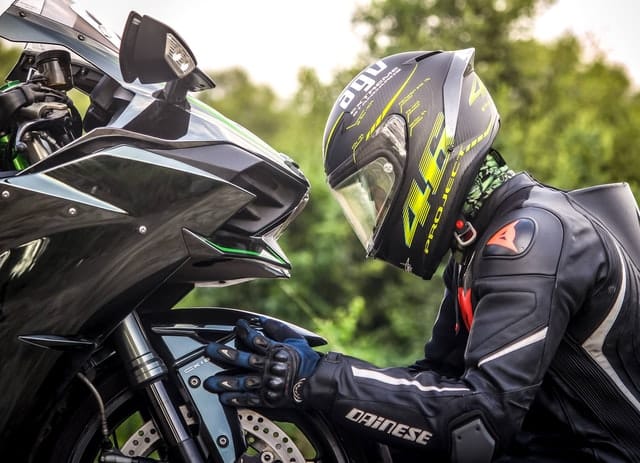 What else should I consider?
One thing to consider when you apply for a motorbike loan is the licence. You do need a separate motorbike licence to ride a motorbike, even though the road rules are the same whether you have four wheels or two. It is highly recommended that you check the rules for your State/Territory before you start choosing your motorbike and thinking about loans.
You will also need to have the right safety equipment. This means, at minimum, a helmet, a jacket and trousers with protective padding, and possibly proper motorbike boots. These things aren't cheap, but the good news is, with the assistance of a broker like Fincar, you can fold these items into your motorbike loan to pay them off at a later date, although that will mean a higher total cost across the life of the loan.
Finally, businesses could also do well to consider motorbikes for their company fleet, especially if your business involves delivering documents and other small items where speed counts. This even applies to individual contractors or freelancers, and has been one of the fundamental drivers of the gig economy when it comes to takeaway food via Uber Eats and the like.
All told, from a company perspective, there's no reason why a motorbike couldn't be added to your company fleet, either as an asset or as part of a novated lease agreement.
The Fincar team is here to help you with all your financing needs. Contact us today to help arrange your next car or equipment loan.