Unless you are a finance expert – and even then, let's be honest, few of us can profess to know every aspect of the finance industry – using a car finance broker to arrange finance is almost certain to introduce you to financing options you would otherwise not consider, and in many cases these options will prove more economical and convenient than more traditional finance packages.
Brokers know:
Which financiers are reputable and offer the most favourable rates and terms
The best way to structure finance for tax savings
How to recover GST efficiently
How to minimise fringe benefits tax (FBT) obligations
How to reduce the impact of a car purchase on business cash flow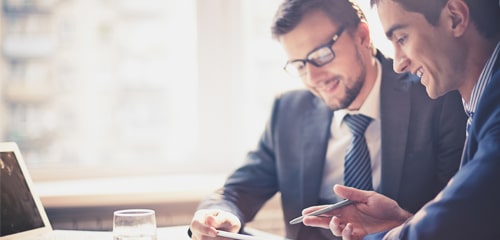 Brokers can help business owners
Self-employed business operators are often unable to produce adequate historical profit figures to satisfy their finance provider. A car finance broker will know which financiers are most likely to lend to the self-employed on favourable terms, and how to best present your case. Lenders usually charge higher interest rates to those with inadequate business finance histories, but a broker is likely to be able to negotiate the same favourable rates for you as would be offered if you could demonstrate a history of profitable trading.
Brokers can help private buyers
Private buyers will appreciate the convenience of working through a car finance broker. They know the lenders and their policies. They know what information lenders need to process an application efficiently. They know which lenders offer the best all-round deals, and are able to quickly identify the lender most likely to accommodate any special requirements.
If you have a bad credit history, using a car finance broker may be essential to secure finance on favourable terms. Your broker knows how to most favourably present your case, and which lenders are prepared to consider lending to buyers with a bad credit history. A broker can help you work out a budget to determine how much you can afford to repay, and can provide the lender with assurances that you have the capacity to meet loan obligations. Lenders are more comfortable relying on the broker's assurances than yours!
Brokers in short
Using a car finance broker can be a huge time saver. Most will come to your business premises, and many will meet with private buyers in their own home after hours. Frustration and stress is eliminated, because the broker won't waste your time with applications that won't be approved. Brokers can often negotiate pre-approval, so that you can go car shopping with complete confidence and sign for the vehicle of your choice without hesitation. Who wouldn't want to take advantage of those benefits to save themselves time and money?
The Fincar team is here to help you with all your financing needs. Contact us today to help arrange your next car or equipment loan.